A life-changing opportunity to join
one of the world-leading universities
Our Executive MBA is an 18-month part-time programme designed for executives seeking to challenge their business mindset, management skills, and leadership abilities. Enrolling in this programme represents a life-changing opportunity to join one of best ranked universities in the world praised for its academic excellence and extensive alumni network.
While benefiting from a similar curriculum as the Paris Executive MBA programme that has existed for over 20 years, our London Executive MBA differs by its flexibility and its resolutely international outlook. The steady pace of this blended learning programme will allow participants to better balance their professional responsibilities and academic workload, while considerably limiting their carbon footprint by reducing travel.
Our Executive MBA provides excellent opportunities for participants to network and bond with other high-achieving professionals from diverse backgrounds. Graduating from this programme enables executives to gain access to more than 90,000 alumni across all continents and business sectors.
The next intake will be March 2024.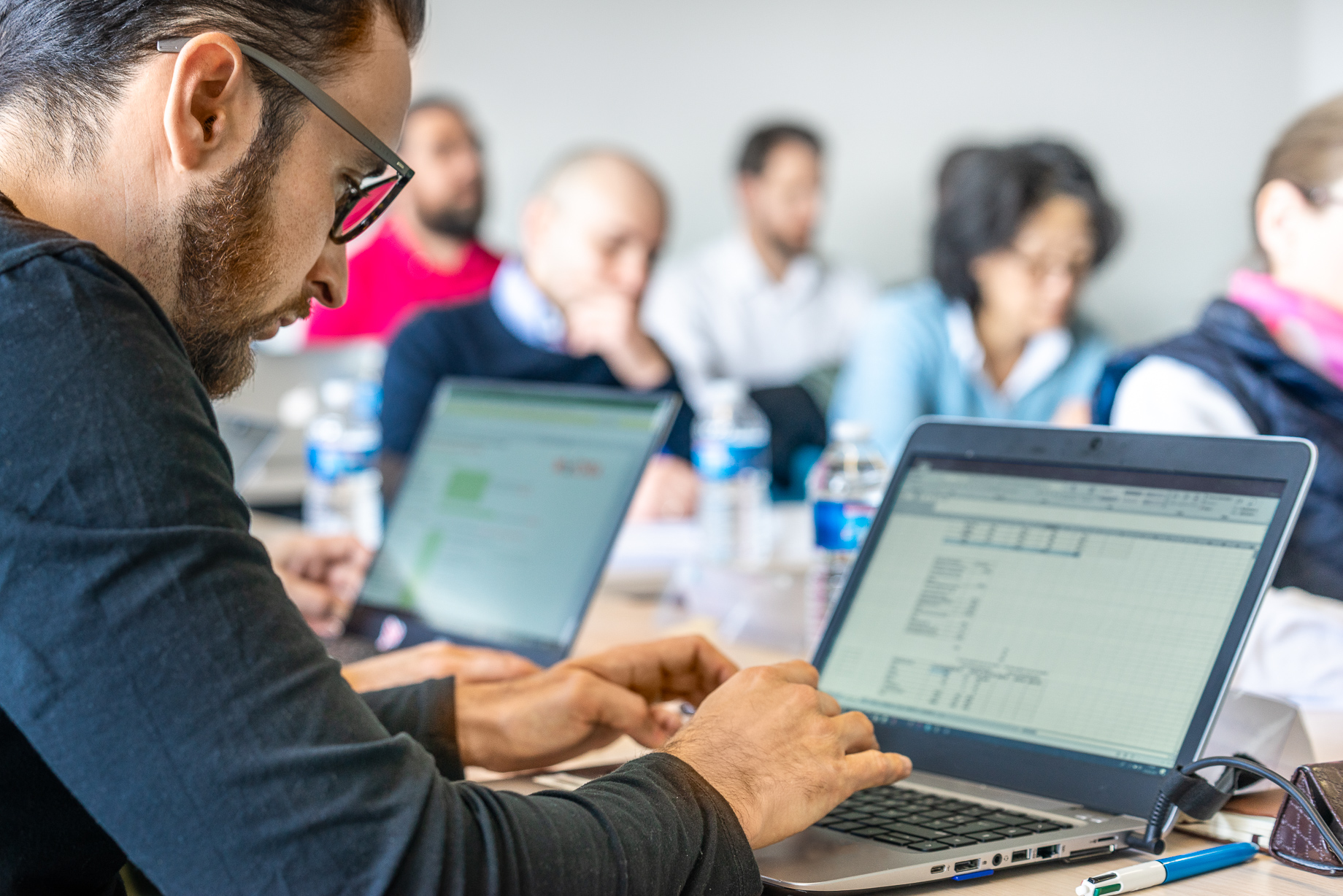 Join our webinar!
Want to find out more? Our monthly webinars are led by our Executive MBA Programme Lead and are free to attend. Join us to find out everything you need to know about the programme.
Overview
Duration

18 months
Upcoming start date

On Friday 22 March 2024
Pace

Bi-weekly online modules (Friday evening and Saturday all day), 10 monthly group coaching sessions and 6 monthly individual coaching sessions, 3 in-person weeks in London and 1 in-person week in Paris (workshops, company visits, networking events, business game…)
Fees

£ 32 000
Location(s)

Online learning (70%), on-site in London (25%), on-site in Paris (5%)
Degree or certificate issued

Dual degree - Master of Business Administration (MBA) and Master in Management (MIM), from Université Paris Dauphine – PSL, one of the top ranked higher education institutions in the world
Executive MBA value proposition
The key features of our Executive MBA programme provide major benefits
leading to valuable outcomes for executives and businesses alike.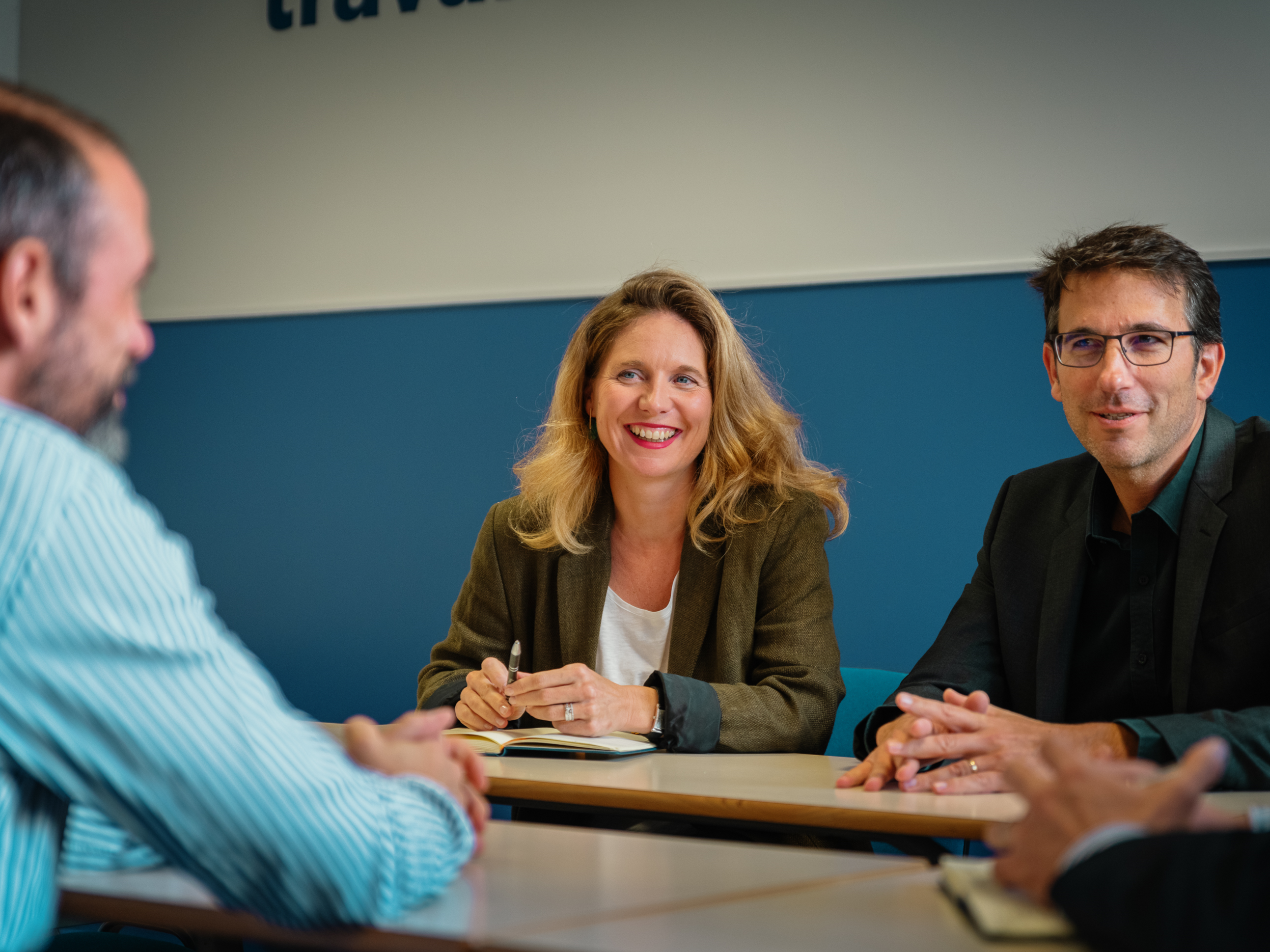 For executives:
Flexibility for working professionals – The blended learning format enables participants to continue working while pursuing their Executive MBA, minimising undesirable career interruptions. Online learning caters to busy schedules, making it easier for participants to better balance work, education, and family life.

Personalised support and accelerated career growth – A human-sized cohort allows for personalised attention from staff and faculty. Participants can receive individualised career coaching, academic assistance, and mentorship tailored to their goals, contributing to accelerated career growth.

Experiential learning in major business hubs– On-site sessions in London and Paris offer hands-on exposure to two major international business centres. Participants benefit from leadership workshops and company visits, gaining practical insights and expanding their business knowledge and management skills.

Global perspective and networking – Interacting with peers from different countries and industries fosters a global perspective. Diverse cohorts enhance networking opportunities and provide a broader understanding of international business dynamics.

Access to alumni for business opportunities – Participants can tap into a large and diverse alumni network for mentorship, job opportunities, and industry connections. Alumni offer valuable insights into career paths and guidance on navigating the business landscape.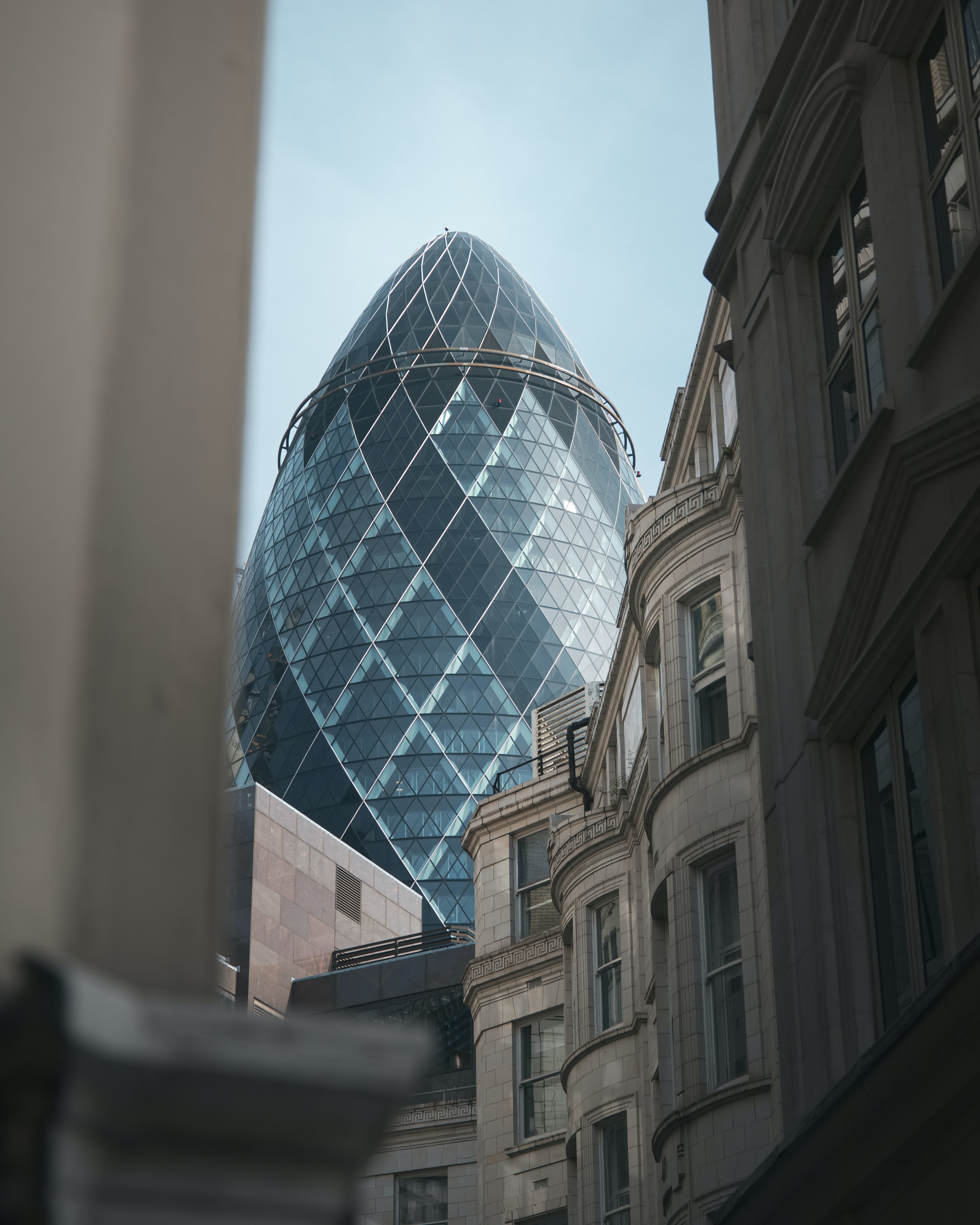 For businesses:
Enhanced employee skills – Employers benefit from a workforce with advanced business knowledge and management skills acquired during the Executive MBA programme. Employees can apply these managerial skills immediately, contributing to improved job effectiveness and company performance.

Global business insights – Sponsoring employees in a programme with diverse cohorts and international exposure provides the company with a global perspective. This expanded perspective can inform international business strategies and market expansion plans.

Stronger employee retention – Employers who invest in employee education tend to experience higher levels of loyalty and retention. Sponsoring an Executive MBA demonstrates a commitment to employee growth, which can boost morale and reliability.

Expanded professional network – Employers gain indirect access to the institution's alumni network through their sponsored employees. This extensive network can be leveraged for potential partnerships, collaborations, or access to industry experts.

Leadership development – Our Executive MBA programme primarily focuses on strategy development and leadership abilities. Sponsoring employees in such a programme can result in a more capable and effective leadership team, positively impacting the company's growth and competitiveness.
Who is the Executive MBA for?
Our Executive MBA programme is aimed at high-achieving executives from diverse geographical, educational, and professional backgrounds with the following profile:
Are currently employed

Have at least a bachelor's degree

Have a minimum of 5 years of managerial experience

Are fluent in English
Events
202313Dec
Online
All you need to know about our 18-month blended programme starting in March 2023!
202410Jan
Online
All you need to know about our 18-month blended programme starting in March 2024!
202431Jan202313Dec
Online
All you need to know about our 18-month blended programme starting in March 2024!