A Family-Sized Campus in the Heart of London
Our boutique campus is in both a strategic and central neighbourhood. In the middle of Angel, in the heart of London, the campus is at walking distance from St Pancras International, the University College London (UCL) campus and all the transport needed to go anywhere in the capital.
A Cosmopolitan city, full of culture and history
What you will quickly realize when arriving to London, is the cosmopolitan aspect of the city. London gathers many different communities, which translate in various cultures, languages, and give to London a multicultural side that you will find nowhere else.
Over 300 different languages are spoken in London, which gives you the assurance of an international and enriching student experience. From Camden town, to Covent Garden and passing by Brick Lane, you will be able to discover London's soul and history.
Each neighbourhood has its own particularities, and the numerous famous museums in the city show the important artistic side of London. Do not miss the opportunity to be part of the most popular student city worldwide.
Indeed, London has been recognised by the international communities as the best city to pursue their studies.
---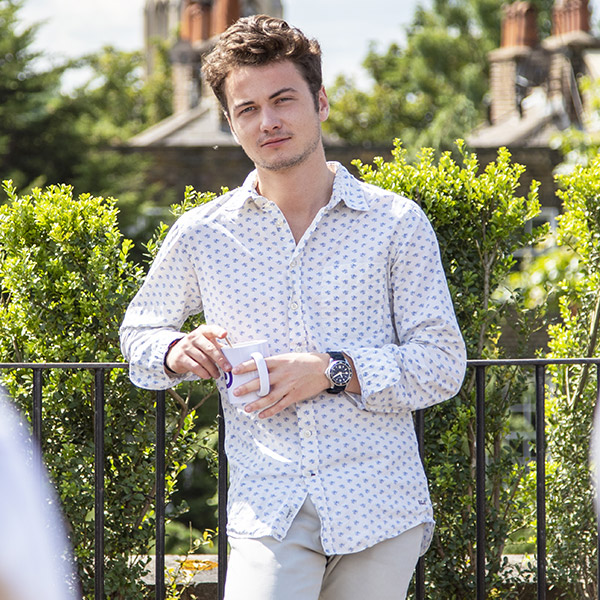 A strategic place to start a career
Looking for an internship or even a job? No matter which sector or profession you wish to pursue, London is the ideal place to kick-start your career.
Gathering many prestigious brands and companies, the global city offers great career opportunities in many industries, from fast-growing and innovative sectors to the most steady and leading industries.
In Finance, London remains one of the world's most connected financial centre and the largest financial capital in Europe. The City of London and Canary Wharf are home to the world's largest banks, investment companies and insurance firms.
London hosts many multinational headquarters and business hubs, giving you a great opportunity to build a diverse professional network and meet other talented peers.
Besides, the concentration of innovative start-ups and cultural institutions leave Londoners with a sense of pride to be part of a modern, stimulating, diverse and creative city.
---
Want to know more about what London has to offer?