In partnership with Christie's, we offer an exclusive Masterclass in Art Wealth Management.
We offer a first-class short course in wealth management applied to the art market. This one-week programme is designed to allow professionals in the field of wealth management or the art sector to quickly update and deepen their knowledge into today's UK and international art market.
At the end of the week, participants will not only be able to provide savvier advice to their clients, but they will also get the opportunity to bond and network with expert lecturers and other professionals in the field.

1-WEEK PROGRAMME
From Monday 13 to Friday 17 September 2021
Five-day Masterclass fully organised to ensure a smooth and fun teaching experience including workshops and networking activities:
Visit an artist's studio, corporate collections including the Deutsche Bank Collection.
Attend stunning networking events.
Excellent opportunities for participants to bond with other professionals from the UK and from France in a diverse range of fields around art.
Banking professionals, wealth managers and family officers.
Art professionals - gallery owners, auctioneers, art brokers, art advisors.
Early modern history of the international art market & overview of art market players – dealers, art fairs, auction houses and museums.

International aspects of art markets – China, Middle East, UK, Americas and emerging markets.

International art law: legal structures, contract law, art fraud, crime, restitution, cultural heritage law, intellectual property law and international property law - trading law, art taxation, international art logistics.

Art valuation: international investors, geographic evolutions, art patronage and commissioning art, art critics and criticism.
This Masterclass is part of the EQUIS accredited Executive Master Art Wealth Management ('Gestion du Patrimoine Artistique Privé') delivered by Université Paris Dauphine – PSL. For more information about the full Executive Master programme, please consult their dedicated page here.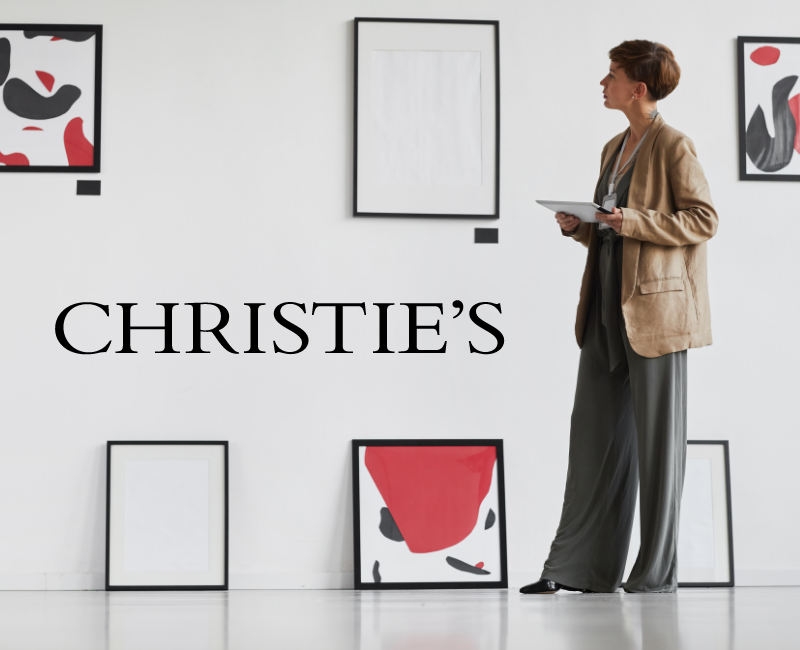 A unique collaboration between two world-class institutions: Université Paris Dauphine - PSL, which has been training experts in wealth management for over 20 years, and the world's leading auction house, Christie's.

Immerse yourself in the London centre of arts and culture, its unparalleled art scene, four UNESCO world heritage sites and more than 200 museums and art galleries including the British Museum, The National Gallery, the Tate…

Enjoy our outstanding teaching facilities in Central London with lovely outdoor spaces.

This Masterclass is part of the EQUIS accredited Executive Master Art Wealth Management (Gestion du Patrimoine Artistique Privé) delivered by Université Paris Dauphine – PSL. For more information about it, please click here.

By joining our Masterclass in Art Wealth Management, you are accessing both Dauphine's and Christie's learning and teaching expertise while getting inspired by the people you will meet and learn from.
Application is free and online. Please click on the below button to fill out the form:
We still have a few places left for our upcoming session starting on 13 September - apply now!
Last travel restriction news for non-UK residents:
Fully vaccinated persons can travel from France or other amber list countries to the UK with no need to quantantine, if they present a PCR test not older than 72 hours before boarding and take a day 2 test to be booked before travelling: www.gov.uk/guidance/how-to-quarantine-when-you-arrive-in-england
If you have any questions, please email us at dauphinelondon@dauphine.psl.eu
London course fee: £1,500*
*The price includes five days of tuition, five lunches with professionals, a networking cocktail dinner, access to the campus all-equipped facilities and refreshment breaks. Accommodation and dinners are not included (except Thursday cocktail dinner).