Our Monthly Newsletter 🎓 March 2021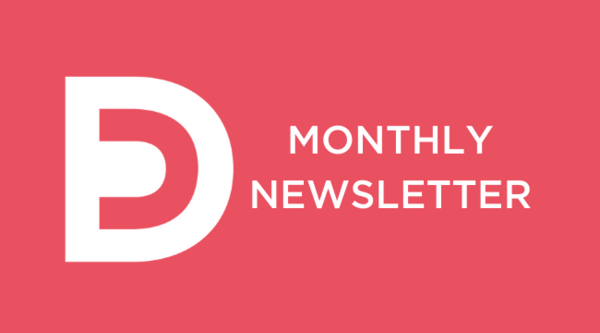 Do you want to receive our monthly newsletter and be regularly informed of our news and events?
Please sign up here to become part of our mailing list.
March 2021
Highlights, events, news and campus life updates from Dauphine London - PSL!

---
Dear All,

The new four-step plan to ease England's lockdown gave us some clarity to work towards. We are glad that the COVID-19 situation is improving in the UK and the vaccine rollout is progressing at speed. We are focusing on getting our Campus to open back as of the 8th of March, with hopefully face-to-face classes resuming in April.
With Spring will come a new learning season with greater opportunities to upskill and keep up with new-found skills. This summer, why not enrol in one of our short programmes? Dauphine London 2021 Summer Schools edition offers a hands-on approach with its different Tracks: Finance, General International Business, Digital & Innovation and Sustainability Management.
Are you more of an entrepreneur gem, ready to develop your ideas? Our Incubator is currently looking for disruptive thinkers with the next big innovative idea. What a thrill to read about Protect My Pet's success, one of our current incubated start-ups.
Keen to stay up to date with today's challenges? Join our Webinars and stay engaged with the wider issues as we look to the future.
I hope you will enjoy this newsletter and please feel free to contact us at dauphinelondon@dauphine.psl.eu, should you have any queries. Take care,
Cécile Sansalone, Managing Director
SPOTLIGHT ON...
---

The Conversation Club

Keep Connected through Conversation! This semester our English department are running an online English Conversation Club. These sessions with Anna Jones and Mati Kaim will be a chance for students to practice public speaking English in an informal environment. Each session focuses on a new theme, and is a fantastic opportunity to discuss topics such as the news, politics, art, music, comedy, or science - anything goes, topic suggestions are welcome! Students may enjoy other related activities such as reading a short article or watching a video and then discussing it. The sessions are open to all students at Dauphine London – PSL, mixing students across all years, classes and bubble groups.
Marianne Strange, Founder & CEO of
Protect My Pet
,
an online subscription service with an innovative approach to simplifying pet health care.
Their
veterinary team delivers treatments
for parasites
direct to pet owners exactly when their pet's medication is due.
1) How has the incubator helped you to develop your idea and settle your business?
Weekly sessions with the mentors and liaising with other founders on the
programme
have provided invaluable insights when it comes to 'best practices' in managing a small and growing team during a period of accelerated growth.
2) We heard
you're
experiencing a fantastic business growth, what are the reasons of your success?
Protect My Pet has grown month on month since launch
as a result of
providing a hassle-free and affordable service for pet owners. Wider economic factors that have contributed to our growth include a rise in pet ownership in the UK as well as a considerable increase in spend in the pet sector year on year.

3) What top tips and advice would you give to a new entrepreneur or anyone thinking to embark in the entrepreneurial adventure?
Build a business around something
you're
genuinely passionate about and be passionate about the process. This will keep any entrepreneur going through the inevitable highs and lows of building a business. Finally, being a sole founder
isn't
for the faint hearted so it has been important to me to surround myself with an expert team who are as passionate about our mission as I am
.
Wish to apply to our Incubator? Contact our Entrepreneur in Residence: Mehdi El Azhari at mehdi.el-azhari@dauphine.psl.eu. Visit the website here for more information.
SUMMER IS JUST AROUND THE CORNER...
---
...and with it, our Summer Schools are back in business!
The 2021 edition will start on 21st June at the earliest (different lengths and end date options are available), offering four different tracks to specialise in
Finance, General Business, Digital & Innovation and Sustainability Management
. These will help you to build your CV, learn curial business skills, and make great new connections helping you take those vital first steps in becoming an international global leader of tomorrow. You will visit and meet professionals from global companies. This is
a unique opportunity to bolster both your confidence and your network through a truly invaluable immersive experience
.
Want to find out more? Register to our last online presentation on 11th March
here
or
visit our website page
where you can submit your application.
A massive thank you to
our
expert panelists
for their
successful
insightful seminar on UK's post-Brexit relationship with the European Union (11/02/2021)
.
Givi
ng participants a rare opportunity to hear
both fact
s
and opinions of some of th
ose close
to
the forefront of the
Brexit
discussion.
We
are
midst
a
quickly
evolving political
climate
, t
hat
a
ffects us all
and will
continue
to
do so as
we venture
into a
new post-Brexit
normal
.
Stay connect
ed
and
informed
with our upcoming Webinar
held by Dauphine London
– PSL. Our next date is 31
th

March on
Understanding the British Supreme Court "Uber" case
.
Register
here
!
Ready, Steady Cook!
Keeping
occupied
during these times is key t
o preserving your mental wellbeing.
In
early February, s
ome of
our
students
put
together
a
virtual cook along to get in the
Chandel
e
u
r
spirit with some super
delicious
results
.
Crepe
cooking did not end there however, the UK pancake day was later in
February
giv
ing all
a second
excuse to eat pancakes! Pancakes
are always an excellent choice w
ith
savoury
alternatives
, simple to sophisticated toppings,
there is
something to please everyo
ne's taste!
See our Instagram post
here
.
SAVE THE DATE
---
11th March: (last) Summer Schools online presentation, all you need to know about our short programmes – click here to sign up.
11th March: Parcoursup deadline for high school students to express their wishes (candidates can access and finalise their files until 8th April).
31st March: Webinar 'Understanding the British Supreme Court "Uber"', animated by Claire Marzo, Lecturer at Dauphine London, with the following speakers:
Bruno Mestre – Juiz de Direito, Judge, Portugal
Luke Mason – Professor, Head of School, Birmingham City University, School of Law
Click here to sign up.
---