How sustainable is our boutique campus?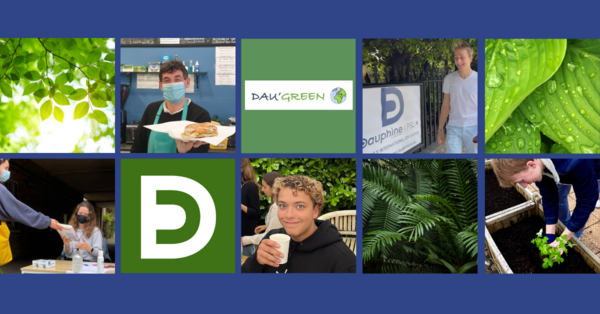 As a higher education provider and as stated in our Ecology and Sustainability Policy, we are committed to helping protect the environment and raising awareness led by example and through education.
That said, how sustainable is our boutique campus?
Below is the list of actions we have taken thus far, encouraging all our faculty and students to 'Reduce, Recycle, Reuse' in all areas of our daily campus life:
Switching to zero waste supplies with refillable markers
Using eco-friendly cleaning products
Upcycling with secondhand furniture
Sourcing recycled materials, including our marketing materials
Providing washable cutlery and glasses in all our kitchens
Hosting events with organic food and beverage and, when possible, locally sourced
Supporting local businesses in Angel such as L'Angelo Café and Kallkwick Islington printer
Providing a reusable water bottle to every student as part of their welcome week
Supporting students' initiatives with the appointment of Zoe Catonnet as Ecology Officer of the Dauphine London Student Union (DLSU) and with the actions led by the Dau'Green Society
Facilitating carbon-neutral commuting options with 40 bike racks available in our yard
We are committed to responding to the climate emergency by taking further actions and raising awareness through our educational programmes. For example, ecological and sustainability issues have been incorporated into the Bachelor's in Economics and Management curriculum with the module Ecological Challenges for the 21st Century.
Also, we are proud to be a member of the Islington Sustainable Energy Partnership (ISEP).
Last but not least, we organise regular expert talks and events on the topic of sustainability.
Staged aside from the COP26 Summit in Glasgow, we are hosting two free online talks next week, on Wednesday 10 November. The talks will bring together different speakers from different horizons, from renowned experts to entrepreneurs sustainably engaged.
Join our free events – COP26: Challenges & Opportunities
Should you have any suggestions about how we can make our campus more sustainable, please contact our Ecology Officer, Zoe Catonnet at zoe.catonnet@dauphine.eu
---