Neil Logan appointed General Manager of the London Campus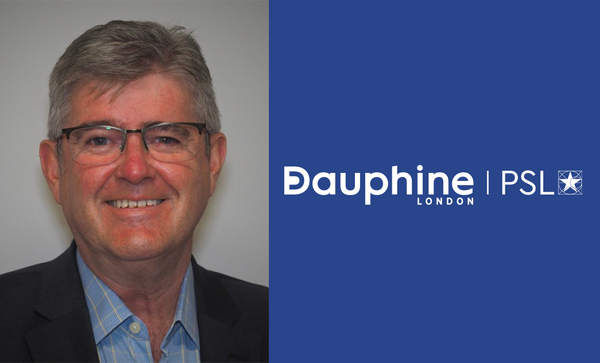 With an MBA from Henley Business School and 35 years of international business experience, Neil Logan has worked in a range of multicultural environments.
In 2007, he joined Henley Business School as International Affairs Director, coordinating the institution's growth in South Africa, Central Europe and Asia. Logan headed up relations with client businesses, recruited MBA programme members and coordinated the school's other activities in the region. More recently, he led the European business development of Dublin Business School, managing a network of over 100 European business schools and universities, and developing new programmes.
Neil Logan will work closely with Duncan Fairgrieve, Professor of Law at Université Paris Dauphine – PSL and General Representative for Dauphine's London campus since 2022. A Senior Fellow in Comparative Law at the British Institute of International and Comparative Law (London), Duncan Fairgrieve is also an honorary King's Counsel, a distinction awarded in recognition of his university activities in comparative law and more specifically his work related to the COVID-19 pandemic.
Professor E. M. Mouhoud, President of Université Paris Dauphine – PSL, marked the occasion with these words: "I would like to extend a warm welcome to Neil Logan, who will be responsible for continuing the reach of our London campus. Université Paris Dauphine – PSL is particularly dynamic in London, with over 250 students, a Bachelor's in Organisational Sciences taught entirely in English, a unique accreditation as a Higher Education Provider from the Office for Students, a partnership with University College London and many degree programmes available or under development. For our institution, international growth is a strategic goal, and I am very pleased with our campus in London, a university city with global appeal."
About Université Paris Dauphine – PSL, London Campus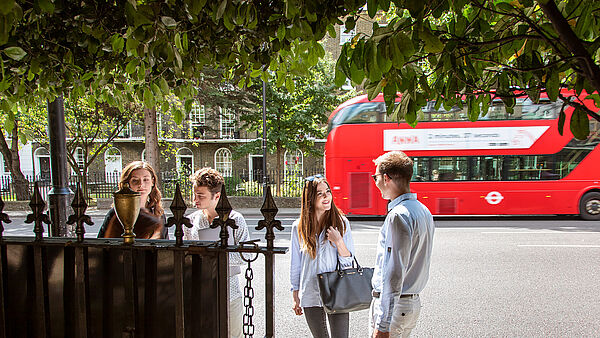 Located on Pentonville Road in central London, this campus accepts 250 students pursuing a Bachelor's in Organisational Sciences for a programme conducted entirely in English that combines an international focus with academic rigor. It also offers summer programmes and a business incubator. It marks the success of Dauphine's London rollout, which began in 2014, and benefits from an alliance with University College London (UCL), a world-leading university located nearby.
Since 2022, the London campus has been accredited by the Office for Students (OfS) as an English Higher Education Provider, a status that enables the university to pursue its growth strategy in the United Kingdom and roll out new programmes. Its Quantitative Finance degree (DiFiQ) and Executive programme in Digital Auditing, Advisory and Cybersecurity were introduced in 2023. Two other programmes, Conflict Transformation and Peace Studies, in a double degree with UCL, and the double Bachelor's in Artificial Intelligence and Organisational Sciences are currently being developed.

Published on 24 August 2023
---