Our Monthly Newsletter - April 2021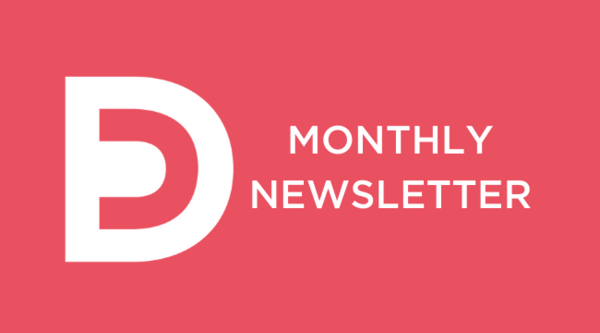 Do you want to receive our monthly newsletter and be regularly informed of our news and events?
Please sign up here to become part of our mailing list.
April 2021
Highlights, events, news and campus life updates from Dauphine London - PSL!

---
Dear All,

We have been delighted to be able to open the campus, following this trying winter lockdown. The recent resuming of face-to-face extracurricular activities, including a walking tour of Historic London and a memorable Easter egg hunt in Regent's Park, has given new opportunities for our students to bond and build on lifelong friendships.
The pandemic did not prevent us from nurturing our engagement in local and socially responsible actions with the community of the vibrant borough of Islington. Aiming at raising the aspirations of young people through Education, we have strengthened our cooperation with the local secondary school, City and Islington College (CANDI) and it is a pleasure to feature their teacher Neelam Patelin this edition.
The April newsletter is also an opportunity to celebrate our brand-new website, which officially launched last week! We hope its improved navigation design and the new features will better reflect the programmes we offer as well as our broader community. Stay connected and continue to follow our news and highlights with many more to come! Take care,
Cécile Sansalone, Managing Director
SPOTLIGHT ON...
---

Our new website is live!


We are delighted to introduce you all to a redesigned and user-friendlier website, london.dauphine.psl.eu. Our aim was to improve accessibility to key information and set out units and features that will enable us to further develop content as we grow and design future programmes and services.

A special thank you to Charlène Collet, Rana James and to the amazing Digital Project student team (BEM 2); Camille Guillon, Estelle Allaire, Nolwenn Le Cottier, Pauline Gambaro and Victoria Loffler, who helped us make this site what it is! This would not have been possible without the invaluable web development help and support we got from our counterpart Communications team based in Paris - special thanks to Vivien Bénard, Guillaume Histrimont, Pascal Beynel and Valérie Bouba. We hope you will enjoy a much-improved experience and please make our marketing and promotions team aware of any issues, feedback or comments you may have at dauphinelondon@dauphine.psl.eu.
Neelam Patel, Teacher in Economics at City and Islington College (CANDI), where about 120 students are studying A-Levels Economics. In the past few years, Dauphine London - PSL has built a strong relationship with CANDI. In addition to Financial Maths workshops delivered by one of our Lecturers and French tutorials delivered by qualified Dauphine London students to the secondary school's pupils, a new competitive partnership has found success last month: the CESIM Business Game. Thank you to our Lecturer in Marketing Marie Dargelos who coordinated it. Let's have a look back at this event from Neelam's perspective.

1) How did the collaboration between Dauphine London - PSL and CANDI start?
It first started with an essay competition for our Year 12 students on how Brexit would potentially impact levels of UK investment and exports. Then, one of your Lecturers came to deliver Finance lectures and we were invited to your 50-year anniversary. We have been gradually collaborating with your university and the recent Business Game was much appreciated by our students!

2) Why are community collaborations so important to you?
Firstly, the location is a big thing – we are just opposite the road from each other so it is important we team up and support each other in any way we can. The synergies we developed give our students a great awareness of institutions like yours, specialised in Economics but who is also alternative compared to conventional UK universities. They are fascinated by your cosy and homely campus feel.

3) What was the aim of the collaborative Business Game?
The idea was to merge the specific module we teach on business and market objectives with the CESIM software used at Dauphine. Setting up a competitive game was the perfect format to get our students to look at the data and make real-life strategic decision making while engaging with the Dauphine students who were coaching them. The event has been a real success because of how stimulating it was, we received lots of positive feedback!
JOIN OUR NEXT ONLINE TALK
---
A massive thank you to our expert panelists
Luke Mason, Bruno Mestre
, and moderator
Claire Marzo
for their successful and insightful seminar on
Digital Economy and platform workers - Understanding the British Supreme Court "Uber" case
(31/03/2021). The online event gave participants a terrific opportunity to develop their knowledge of the collaborative economy and digital platforms regulations evolutions in Europe. The focus was on the changes and impacts the recent Uber case has brought on managing businesses.
Get your free ticket here
for our next webinar on
How did the pandemic change China?
SUMMER IS JUST AROUND THE CORNER...
---
We are excited to launch our very first Summer Camp edition! Intended for secondary school students who are interested in Economics and Management studies, this three-day camp is the perfect blend of learning and fun! Through carefully planned lectures and workshops, students can get a glimpse of what it is like to study Economics in a higher education setting. Interested? Dates are 12th, 13th and 14th July 2021 - please inquire at dauphinelondon@dauphine.psl.eu
SAVE THE DATE
---
8th April: Parcoursup deadline for French high school students to complete and finalise their Bachelor's application file

8th April: A-Levels and International admissions deadline for high school students to complete and finalise their Bachelor's application file here (a second window may be open in June)

29th April: Webinar How did the pandemic change China?, with the following speakers:
Dr Hannah Theaker - Visiting Fellow of the University of Oxford China Centre
Fabien Martin - Co-founder and Head of AI of Founders Lair and Co-founder and venture builder at Gradients.tech.

Click here to sign up.
---