Our Monthly Newsletter 🎓 February 2021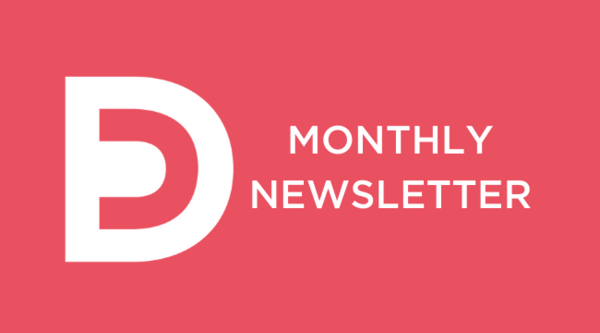 Do you want to receive our monthly newsletter and be regularly informed of our news and events?
Please sign up here to become part of our mailing list.
February 2021
Highlights, events, news and campus life updates from Dauphine London - PSL!

---
Dear all,

It is not the start of the year we hoped for, but we have risen to the challenge of maintaining course quality and student engagement virtually. Following the latest government update, Dauphine London - PSL will continue to hold all courses remotely until at least 8th of March. I would like to thank students, academic and support teams who have adapted very quickly to fully online teaching and learning. In this incredibly challenging context, we will continue to foster our culture of student wellbeing and individual guidance. We have rapidly developed new, supportive programmes to help our students stay engaged during lockdown with initiatives such as the online Student Life and Wellbeing Programme. A programme designed for and by our students, with the remarkable contribution of our Student Ambassadors, Societies Officers and our Dean of Student Life, Mr Kevin Coyne.

I would also like to give a special mention to the Economics and Management first-year students, for their Ecological Challenge projects, which was a virtual success! Dauphine London - PSL is committed to helping students develop the skills they need to navigate an increasingly complex world and face its biggest challenges, such as climate change and biodiversity loss. It has been a pleasure to witness students' creativity and enthusiasm.

We look forward to being able to welcome you back on our campus, in the meantime, take care of yourself!
Cécile Sansalone, Managing Director
SPOTLIGHT ON...
---
Ecological Challenges for the 21st Century
The Economics and Management first-year students have been following the module
Ecological Challenges in the 21st Century
, designed by a multidisciplinary research team, including the
Professor Emeritus Ivar Ekeland
. The module is taught by
Aude Grasset
, and last week, students presented their projects! It gives them the opportunity to come up with
creative and practical solutions to environmental and social issues faced by society
. These topics included issues of education, waste, recycling, pollution, CO2 reduction and the circular economy. Final presentations may have been virtual but were a triumph! Students used PowerPoint documents with figures supported by research, interviews, questionnaires and surveys, as well as sophisticated videos, podcasts, websites, shared on social channels. "
One of our goals was to inspire others to make a change
", said Baptiste.
Michael Abeyta, MBA, BsC, is Senior Lecturer in Management and Leadership at Dauphine London - PSL. Michael is the Head of our two Summer Schools. He also teaches An introduction to Management,History of Management of the Firm and London start-up ecosystem modules.
1) How has the pandemic changed your teaching methods?
As we've moved to teaching online, teachers are using new tactics to maintain engagement. We make sure students are interacting; we begin each class a little early to chat, to make it less of a 'digital' experience, more of a human one. We use quizzes, polls and breakout rooms to improve the dynamics of the classroom experience.
2) Can you tell us more about the Dauphine London Summer Schools?
We have two Summer Schools: the Finance Summer School and the International Management Summer School, and the application window is currently open for both of them (
here
). Our Summer Schools are ideal for anyone with a thirst for knowledge and the ambition to push themselves further. We aim to host as many students in London as possible this year, but we are also offering an online stream, based on the online expertise we have developed in 2020.
3) What tips and advice would you give to students to thrive in this ever-changing world?
Students should not hesitate to approach industry and academic leaders to gain advice, learn about career possibilities and make connections, in the form of short online meetings. Most professionals are flattered to be asked and can usually spare 15 minutes to help a student.
THE WELLBEING MINUTE ...
---
Hosted by Dauphine London – PSL,
Coach Jean-Christophe Trentinella
has led the
Well-being & Stress Management Education Webinar
on Thursday 21st January 2021. Coach, speaker, Search Inside Yourself Certified Teacher and founder of
Mindful Onwards
, a consulting business in Leadership and Emotional Intelligence, Jean-Christophe has shared with us his routine in these unprecedented times: "
I wish I had an inspiring morning routine like some influencers do. The truth is, as most people, my routine has been completely disrupted. What I do though is, integrate whenever I can strategies for resilience and wellbeing such as connecting with friends, walks, practising mindfulness meditation, or cultivating gratitude.
"
The first virtual edition of the Samedi des Lycéens was a success! For the first time, the University Paris Dauphine - PSL reunited its three campuses (Paris, Tunis, London) virtually to answer questions from high school students and their parents. We welcomed over a thousand visitors on Dauphine London booth. The virtual fair remains open until 12th February so you can still access key information here!
SAVE THE DATE
---
9th February: 2021 Summer Schools online presentation
, all you need to know about our short programmes – click
here
to sign up.
11th February
:
Virtual panel discussion on Britain's post-Brexit relationship with the EU
, animated by
Dr Maximilian Hoell
, Academic Lead for the Social Sciences at Dauphine London - PSL, with the following speakers:
Neil Sherlock CBE – Brexit Forum Chair, French Chamber of Great Britain,
Brendan Donnelly - Director, The Federal Trust; Former MEP (1994-1999),
Anthony Teasdale - Director General of the European Parliamentary Research Service and (EPRS).
Click
here
to sign up.
---