Our Monthly Newsletter - May 2021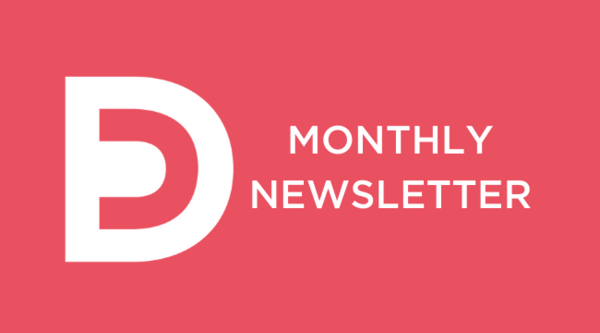 Do you want to receive our monthly newsletter and be regularly informed of our news and events?
Please sign up here to become part of our mailing list.
May 2021
Highlights, events, news and campus life updates from Dauphine London - PSL!

---
Dear All,

The past month has brought us all more joy in our lives! With social restrictions slowly relaxing and warmer days as the sun continues to set later, we have better opportunities to make plans ahead and get our energy level boosted. We have worked even harder at offering occasions for students to entertain differently than behind screens while still prioritising their safety. The Royal London tour and the outdoor pizza gathering are great examples, putting smiles on all faces.

April has been full of great displays of student excellence. While they were revising for exams, they also completed their respective projects. Some worked closely with companies, others took new initiatives as part of their Student Societies, others secured a summer internship. The month also ended with a successful week of the MBA online study trip, in which executives got the chance to further their knowledge of business practices with top-notch lecturers and receive an in-depth introduction to the London business centre and ecosystem! I wish each and everyone the best in their endeavours. Take care!
Cécile Sansalone, Managing Director
SPOTLIGHT ON...
---

Dau'Green Garden Project: the Student Society helped brighten up our campus rooftop!


With Earth Day 2021 on their minds, our very own Dau'Green Student Society used great initiative and planted all sorts of seeds and some small strawberry saplings in over ten potting crates on our London Campus rooftop. We at Dauphine London - PSL believe that we should all follow this great green example to help out our planet in any way we can, not only on how we can reduce our impact on the planet but also on how we might actively repair the world's ecosystems. We believe that we should celebrate every day as if it was Earth Day. We look forward to harvesting our strawberries in the future!
...Jules Rouvillois
, Dauphine London alumnus. Jules is 24 and graduated with the Bachelor's in Economics and Management, spending his first two years at Dauphine London – PSL and his third year in Seoul, South Korea as an exchange student. He completed a Master 1 Finance degree at Université Paris Dauphine – PSL and he's now enrolled in the
MSc Climate Change, Management and Finance at Imperial College
. We asked Jules to share with us his perspective.
Read the interview in full
here
.
1) What is sustainable finance and how important is it to the modern world?
Sustainable Finance or Green Finance is any structured financial activity, qualitative or quantitative, aiming to create a better environmental outcome. It promotes and supports the flow of financial instruments and related services towards the development and implementation of sustainable business models, investments, trade, economics and policies.
2) Are there any changes you have made yourself to live more sustainably and/or help protect the environment?
I am limiting my own carbon footprint as much as I can through lower consumption of meat and fish and prioritising low-carbon mobility. People may feel that their own small actions are unlikely to have a large impact, but I think they contribute towards creating a social opinion. Every small action taken is a step in the right direction.
2) What are your future career aspirations after your master?
I have accepted an offer from the Green Finance team at the OECD. I really enjoyed my experience in the private sector as you can be on the front line to tackle Climate Change risks and opportunities. However, my long-term goal (which is changing every day) is to combine the reach of the public sector with the impact of the private sector by working in the UN Green Climate Fund.
EXECUTIVE MBA STUDY WEEK AT DAUPHINE LONDON - PSL
---
About 40 executive MBAs from Université Paris Dauphine – PSL virtually spent the last week of April with Dauphine London - PSL, as part of their study week abroad. With the help of leading industry experts, the executives received exposure to a range of contemporary business concepts and a new understanding of business practices in line with the track they picked (General Management and Governance or Innovation and Entrepreneurship). Furthermore, participants had a chance to attend a Virtual Discovery Tour of Google, all while networking and growing their London-based business contacts. Thank you to the London Chapter of Dauphine Alumni for their support. We look forward to welcoming the next MBA cohort in August for another study trip week, hopefully in person.
STUDENTS WROTE FOR START-UP FUTURIA.IO
---

As part of their Digital Project course, the students Agathe Gellé, Inès Deselaie, Annah Hazan, and Eléonore Roty worked with Futuria.io on producing articles and videos about impactful startups involved with the UN Sustainable Development Goals (UNSDG). We definitely recommend having a look at their insightful piece of writing about Carbon Capture and Storage. Students have been inspired by the Global Contemporary Issues lectures to highlight how new technologies and innovative solutions can help reduce global CO2 emissions.
We wanted to share with you some exciting news: Dauphine London Incubator is currently recruiting its next cohort!!
In a nutshell, our 6-to-18 month incubation programme aims to support start-ups by providing the best-in-class services and support they need during their early stages of development:
a place to stay, with offices located in London – Islington (on our campus),
a networking community of students and start-ups,
access to mutualised professional services,
personalised C-level mentoring sessions,
as well as an easy gateway to the French and EU markets.
All the additional details about the program can be found here.
Did you know? A favourite of most students, the small but lovely L'Angelo Café has created a signature Dauphine bagel, filled with salmon, avocado and cream cheese and for only £3.50. The owners, Angelo and Maria, created this combination when Dauphine moved into its new building in Angel, in 2018.

Do you have fun or inspiring news we could reshare? Please send us an email at marketing-dauphinelondon@dauphine.psl.eu
SAVE THE DATE
---
19th May: BEM Year 3 application deadline (by 4pm UK time), submit your Year 3 choice on MyCandidature.

27th May: Webinar 'Discussion & Analysis of Joe Biden Presidency' animated by Dr Maximilian Hoell, Academic Lead for the Social Sciences at Dauphine London - PSL. Click here to sign up.
13th & 18th May: Finance Summer School information sessions, all you need to know about our short programme – click here to sign up.
WE'VE BEEN FEATURED IN...
---
Copyright © *|CURRENT_YEAR|* *|LIST:COMPANY|*, All rights reserved.
*|IFNOT:ARCHIVE_PAGE|* *|LIST:DESCRIPTION|*
Want to change how you receive these emails?
You can update your preferences or unsubscribe from this list.
Our mailing address is:
*|HTML:LIST_ADDRESS_HTML|* *|END:IF|*

*|IF:REWARDS|* *|HTML:REWARDS|* *|END:IF|*
---