Our Every Two Months Newsletter - December 2021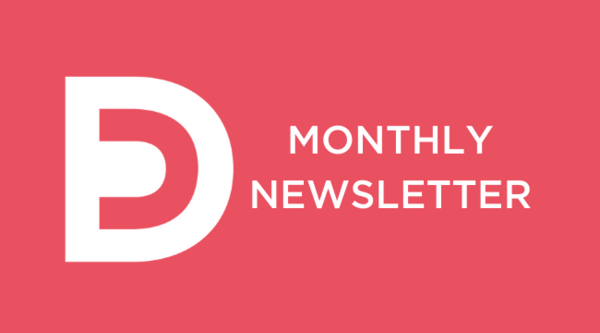 Do you want to receive our monthly newsletter and be regularly informed of our news and events?
Please sign up here to become part of our mailing list.
December 2021
Highlights, events, news and campus life updates from our Université Paris Dauphine - PSL, London campus!

---
Dear All, 

As we are reaching the end of the semester, there is no better opportunity for reflection on the rewarding past months full of exciting achievements and events on our London campus. November was marked with the COP26 Summit, and we got into the spirit by hosting not one but two seminars on the pressing matter that is global warming and how individuals and businesses, at every level, can do better to help our planet. I would like to give my thanks to the speakers Alex MacGillivray (Cambridge Institute for Sustainability Leadership Business), Elly Brooker (Garçon Wines), Rafael Samuel-Lajeunesse (ReachX), and the Dau'Green Society for their contributions to these prominent issues. You can read more about how our campus is foregrounding environmental awareness and positive actions below.

A few weeks ago, the EBRD (European Bank for Reconstruction and Development) launched its 2021-22 Transition report dedicated to the delivery of the Digital dividend, to which two faculty members Dr. Jason Lermyte and Bruno Papadacci, along with the Chair of our Board Yannick Naud, contributed. Finally, there is also cause for celebration with the start of the mentoring scheme between our Bachelor's students and London-based Alumni, our insightfulseminar on entrepreneurship mindset and skills and the successful study trip from theExecutive Master's in Global Management.

We hope everyone will have a pleasant well-deserved Christmas break with loved ones and we will be in touch in 2022. Take care and wishing you in advance happy holidays,


Cécile Sansalone, Managing Director
...The EBRD Transition Report 2021-22.

The EBRD recently published its 2021-22 Transition report "System upgrade: delivering the digital dividend". The report highlights growing gaps in the use of online services and digital skills, which threaten the Covid-19 recovery. The report also shows how much progress has been made on the provision and use of digital and online services and features introduces a new index capturing the development of financial markets in the EBRD regions and comparator economies. The index was developed in cooperation with two faculty members of the Université Paris Dauphine - PSL, London Campus, Dr Jason Lermyte, Lecturer in Economics and Bruno Papadacci, Lecturer in Quantitative disciplines, and Data sciences.

"The first part of the index covers conditions that support the supply of capital market instruments: the macroeconomic environment, legislative and regulatory frameworks, market infrastructure and the depth of the local investor base. The second part captures the depth, liquidity and diversification of markets across several different asset classes". As Dr. Lermyte highlights, this index is "part of a broader family of Financial Development Indices (FDIs) developed by major financial institution (e.g. IMF or the World Economic Forum). However, this index' specificities make it quite unique. First, compared to other FDIs (e.g. IMF FDI), the FMDI focuses more on the degree of development of financial markets and less on the degree of development of financial institutions. Second, it provides scores (and rankings) for each different asset class (equity, fixed income, money market, derivative market) and therefore it provides more granularity of information for policy implementation. Third, this unique articulation between contextual and asset classes pillars allows a combination of pre-requisite conditions and actual indicators of size, liquidity and diversification for each of the asset classes. Finally, asset classes' scores also integrate indicators of diversification (number of issuers, number of stocks, diversification along the yield curve, etc.) which provide a portfolio management approach concerning the development of the financial markets". To read the EBRD 21-22 Transition report click here.
Dr. Maximilian Hoell FHEA, our Undergraduate Programmes Director since last September brings a wealth of academic programme leadership and research experience to ensure the rigour of our Bachelor's in Economics and Management and one semester Law Track programmes. Maximilian teaches Global Contemporary Issues and Political Sciences modules at the London campus, where he has also been serving as the Academic Lead for Social Sciences and Law since 2019.

1. What is your vision for the BEM programme's future?
The BEM has been a tremendous success since it first launched in 2014. We currently welcome some 250 students on our boutique London campus, most of whom are French with either an international background coming from French Lycée Abroad or a global career project. Going forward, we hope to further internationalise the student body; that is, to attract a greater number of students from the UK and from across the world.

2. How the BEM provides tomorrow's in-demand skills that students will need?
When you look at some of the greatest challenges facing the world today – whether it's Covid-19, climate change, or conflict between nations – it's clear that these challenges require interdisciplinary talent to address them. The BEM is designed for students who seek to contribute to resolving the big challenges facing society today and tomorrow. That's why our curriculum comprises not only "Economics and Management", but also subjects like "Sociology", "Ecological Challenges", and "Global Contemporary Issues", and also emphasises language skills and employability skills to give our students a competitive edge in the job market as truly cross-cultural operators.

3. What is the most rewarding part of being the academic director?
By far the most rewarding part of the job is to help students succeed in their objectives. The huge variety of careers and further study programmes that our students go on to pursue is simply fascinating. Besides the more typical Master's at Dauphine - PSL, some of our recent students are now pursuing a double MA in International Relations at the London School of Economics and Peking University; a Master's in Climate Change at Imperial College London or a Double Master's in International Policies and Global Politics at Malaga University and MGIMO Moscow while others have chosen to establish their own businesses. These success stories clearly demonstrate the value of our all-round interdisciplinary curriculum.
"STANDING ON THE SHOULDERS OF GIANTS"
---
Isaac Newton once wrote, "If I have seen further, it is by standing on the shoulders of giants."

Dauphine - PSL has always maintained close ties to business, including with its larger Dauphine Alumni family. Nowhere is this plainer to see than during our mentoring event! The scheme grants our Bachelor's students the opportunity to receive tailored one-to-one professional advice and support from our established mentors working in London. We are proud to see this union stands strong in the UK, as the baton of wisdom is passed down to our lucky students. A huge thank you to all the mentors who are giving back to our students, to the London Chapter of Dauphine Alumni and to our Student Life team for organising this significant event. If you wish to participate in our 2022-23 Alumni-Student mentoring scheme, please email dauphinelondon@dauphine.psl.eu.
The start of our London Executive MBA is approaching and we are delighted to reveal a top-ranked international faculty team, coming from the world's leading universities (Oxford, LBS, PSL, University of Westminster,..). A set of tailored coaching sessions will be led by specialist Coaches - our Programme Lead, Dr. Aletha Holborough, will be delivering HR coaching.
Click here to discover the full faculty team
Application is currently open here
Learn more during our next information session on 14 December: sign up here
As stated in our Ecology & Sustainability Policy, we are committed to helping protect the environment and raising awareness led by example and through education. In the wake of the recent COP26, we wanted to share how sustainable is our boutique campus with the below non-exhaustive list of actions:

Switching to zero waste supplies, including refillable markers
Using eco-friendly cleaning products
Upcycling with second-hand furniture
Sourcing recycled materials, including for our marketing materials
Providing washable cutlery and glasses in all our kitchens
Hosting events with organic food and beverage, locally sourced when possible
Supporting local business in Angel and being a proud member of Islington Sustainable Energy Partnership (ISEP)
Facilitating carbon-neutral commuting options with 40 bike racks available

Should you have any suggestions about how we can make our campus more sustainable, please contact our Student Ecology Officer, Zoe Catonnet at zoe.catonnet@dauphine.eu
or the administration at dauphinelondon@dauphine.psl.eu.

We are devoted to taking further actions and to making CSR a core component to our curriculums. For example, Ecological Challenges for the 21st Century is a module taught to our first-year Bachelor's students, and responsible and caring management is part of every module delivered in our Executive MBA.
A big welcome to Cold Pad, who is joining our London startup Incubator this December. What a splendid example of a company bringing new technological innovations for a greener future: Cold Pad provides non-intrusive fastening solutions to industrial structures on land and sea (offshore wind turbines, rails, marines applications…). While Cold Pad was founded in 2011, Coton Peyre, Head of UK Development, hopes to develop its activity in the UK market.

A question? Contact us, our team will be happy to help you ✍️

Work Hard, Have Fun, Be an Entrepreneur!

The historical society of the Knights of the Round Table (KORT) celebrated its 300 anniversary this year with two elegant dinner parties. KORT is a very prestigious organisation in London, preserving the memory of the reign of King Arthur and the knights.



It is great to see our students immersing themselves in British culture and making invaluable connections including Lord West and the former US Ambassador to the UK Woody Johnson, thanks to the Dean of Student life Kevin Coyne for making these special evenings possible!

Do you have fun or inspiring news we could reshare? Please send us an email at marketing-dauphinelondon@dauphine.psl.eu
SAVE THE DATE
---

12 December: UK Application Procedure (A-Levels, IB) closing date - click here to apply for 2022-23 Bachelor's in Economics and Management. Second window to open in January 2022.

14 December: London Executive MBA 2022 Information Session, all you need to know about our blended EMBA programme – click here to sign up.

20 January: Parcoursup opening date - candidates can access and finalise their files until 7 April. More info here.

26 January: Galette des Rois on campus (subject to Covid-19 regulations).

3 February: Come and visit our campus with our Saturday Open Day for high school students! With tour and mock lecturers provided. Register here.

10 February: On-campus seminar open to UK Dauphine - PSL community. More details to come soon (subject to Covid-19 regulations).
Copyright © *|CURRENT_YEAR|* *|LIST:COMPANY|*, All rights reserved.
*|IFNOT:ARCHIVE_PAGE|* *|LIST:DESCRIPTION|*
Want to change how you receive these emails?
You can update your preferences or unsubscribe from this list.
Our mailing address is:
*|HTML:LIST_ADDRESS_HTML|* *|END:IF|*

*|IF:REWARDS|* *|HTML:REWARDS|* *|END:IF|*
---