Our Every Two Months Newsletter - February 2022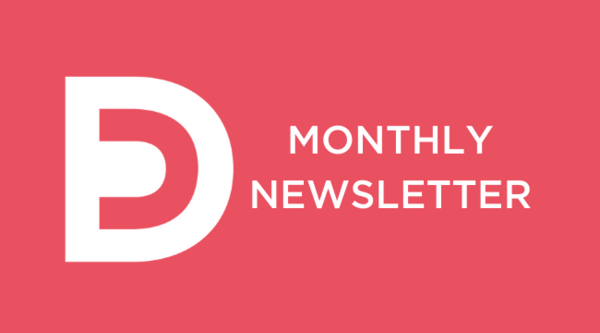 Do you want to receive our monthly newsletter and be regularly informed of our news and events?
Please sign up here to become part of our mailing list.
February 2022
Highlights, events, news and campus life updates from our Université Paris Dauphine - PSL, London campus!

---
Dear All, final exams for our Bachelor's Year 1 and 2 students, made possible thanks to our rigorous Covid protocols. I would like to congratulate them for all their hard work and for maintaining the academic excellence expected at the Université Paris Dauphine - PSL. A special mention goes to Year 1 students for their presentations on the ecological challenges of our century, an issue of great importance on our campus. Finally, we had the pleasure of welcoming 19 LSO students from the Parisian campus for their Year 2 one-semester Law Track; welcome to the London campus family, we wish you every success academically and personally in this great city. Our first newsletter of 2022 is also the occasion to inform you that the UK Higher Education Quality Assurance Agency has finalised the first Quality and Standards Review of the London campus. QAA has concluded that we meet all the UK Quality Code core practices and standards. A wonderful achievement for our academic and support staff, which rewards our strong commitment to the best teaching and learning practices of both the UK and France. Finally, we are preparing for an exciting spring and summer with many great short programmes ahead. Applications for our Pre-Uni Camps and Summer Schools are currently open! Make your summer count and spend it with the London campus family!


Cécile Sansalone, Managing Director

The new academic term has started off strong with semester one's on campus
...The Summer School Experience.
Our Finance and International Management Summer Schools will be starting on 27 June 2022 and admissions are ongoing! The Schools are aimed at driven Higher Education students looking to set themselves apart from the crowd, such as Chiara and Daniela, who kindly shared their testimonials. The best way to know more about the programmes is indeed from Alumni themselves who have already completed the course! See all the reviews on our website here.

Delivered over 5, 3 or 2 weeks and led by expert lecturers, the course provides inside knowledge of the Finance/Business industry with company visits, workshops and day excursions. Speak to our Alumni at our next online information sessions - register here.
...Anna Jones, Lecturer in English and Communications, Head of the Pre-Uni Camps. We offer two Pre-Uni Camps; a spring session in April and a summer session in July. Designed for secondary school students aged 16-to-19 years old, these 3-day short courses offer many opportunities.

1. What are the benefits of enrolling in our Pre-Uni Camps?
The Pre-Uni Camp is a unique chance to get a taste of what university life will be like on our campus. During the 3-day programme, participants will attend a range of interactive lectures and workshops and receive an introduction to a variety of contemporary topics in economics and management. Also, joining the Camp is a great way for secondary school students to boost their CV for internships or to catch the eye of university admissions officers.

2. How the Camps can help high school students decide about their studies?
Choosing what to study is a difficult decision. Discussing plans and sharing ideas can help those applying for higher education programmes to make the right decision. Firstly, the Camp is a chance to experience learning in a university context, which can be very different from the experience of learning in a school context. Participants will receive information and advice from the lecturers about the discipline they teach and what studying it involves. Also, the Camp is a great opportunity to speak to current students at Dauphine - PSL who know exactly what it is like to live and study in London.

3. How do the Camps help prepare students for university life?
No one knows what the working world of the future will look like; things change quickly. Higher Education is not only about acquiring knowledge; students need skills to be successful. Although the Camp will provide participants with an introduction to academic theories and models, it will also offer an introduction to the skills needed to be successful at university and beyond. This could be public speaking and debating, teamwork, or CV and interview skills. Also, meeting new people is an important part of university life. This is a chance to get to know others living in London who might be in your cohort next year!

Our Spring Pre-Uni Camp starts on 11/04/2022. Our Summer Pre-Uni Camp starts on 11/07/2022. Applications are currently open - sign up via our online form here.
This month we hosted our very first Open Day of 2022. Over 50 students and parents came along to our cosy Central London campus to speak to lecturers, key staff, and current students, to get a feel for our campus ethos and academic environment with taster lecturers, presentations and campus tours provided. Thank you to all who came, and we hope to see some of you next year or the year after!

If you wish tofind out more about our Bachelor's degree, you can visit our website or follow this link to replay the presentation given at the 'Samedi des Lyceens' online event on Saturday 22 January, which was also a huge success!
Being sustainable and equipping our students with the skills to deal with some of society's greatest challenges like climate change is at the forefront of our university essence. And our students are more than leading the way! We are proud to share some of the most emblematic projects led by BEM Year 1 students as part of their Ecological Challenges in the 21st Century module, which they presented before Aude Grasset and Cécile Sansalone.
The CBP Recycling'Ception is an innovative solution that creates construction panels out of cigarette butts! To give a second life to this #1 waste in the world, Telio Bailleul, Adam Goual, Balthazar Matha and Milan Ramandraivonona approached Ms. Alice Comble, CEO of Greenminded, a French startup transforming the white part of the cigarette butts into qualitative and lasting panels.
The Ecophine group; Guy Karl Belibi, Liya Bordier, Kaylen Shan and Alice Descourtieux created the @ecostudentipsInstagram account, sharing easy eco-friendly tips for students to follow. We particularly recommend their REELS videos!
Hygea is a website sharing natural beauty recipes made by Maya, Fyriel Slama, Maia Pecaut, Laureline Vicat and Kawthar Aidi.
@clothes_and_co_ is another great Instagram account to follow! It shares alternatives to help you wear sustainable clothes. Not to forget the account of our @daugreen Society leading the way since 2020.
A big welcome to TradeIn' to the incubator! TradeIn' is the only fintech firm that offers complete real-time default risk management, and solutions for financing companies' cash flow. They offer a collaborative platform for instantaneous assessment of corporate creditworthiness.
The company was founded in 2020 and wishes to develop its activity in the UK market. We can't wait to see them progress in their mission. For more information on TradeIn', you can visit their press page here.
A question? Contact us, our team will be happy to help you ✍️

Work Hard, Have Fun, Be an Entrepreneur!

On Friday 28 January, the Dauphine London Student Union (DLSU) hosted the Galette de Rois event on the campus. This French tradition was celebrated in style with delicious cake and great company!

Do you have fun or inspiring news we could reshare? Please send us an email at marketing-dauphinelondon@dauphine.psl.eu

SAVE THE DATE
---
UK Application Procedure (for A-Levels, IB): second window open - click here to apply for 2022-23 Bachelor's in Economics and Management.

Parcoursoup (French Baccalaureate):now open- click here to apply for 2022-23 Bachelor's in Economics and Management.

10 February: online webinar about Taiwan's energy security in the context of climate change and power rivalry with Dr. Thomas Fröhlich – clickhereto sign up for free.

22 February: Summer Schools 2022 Information Session, all you need to know about our short courses starting in June 2022 – click here to sign up.

1 March: London Executive MBA 2022 Information Session, all you need to know about our blended EMBA programme – click here to sign up.

11, 12 and 13 April: Pre-Uni Camp, Spring session - applications now open here.

28 April: on-campus exclusive concert of the PSL Symphony Orchestra and Choir's (OSC), finalising their Spring Festival tour in London - save the date!
Copyright © 2022 Université Paris Dauphine - PSL, London campus, All rights reserved. You are receiving this newsletter because you are part of the community of Université Paris Dauphine - PSL, London campus. Want to change how you receive these emails? You can update your preferences or unsubscribe from this list.Our mailing address is:
Université Paris Dauphine - PSL, London campus
46-52 Pentonville Road
Islington
London, N1 9HF
United Kingdom
---