Our Monthly Newsletter - June 2021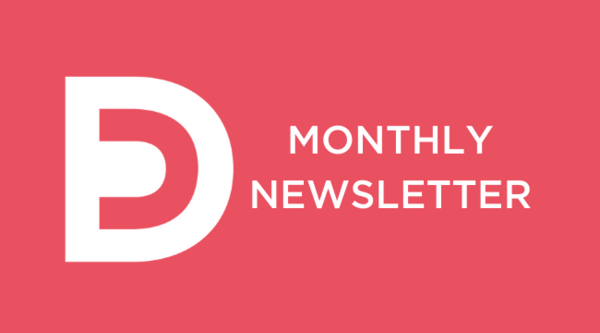 Do you want to receive our monthly newsletter and be regularly informed of our news and events?
Please sign up here to become part of our mailing list.
June 2021
Highlights, events, news and campus life updates from Dauphine London - PSL!

---
Dear All,
With exams over and students beginning to travel home, it can only mean one thing – summer is around the corner! However, at Dauphine London – PSL, teaching and learning are still full steam ahead. 21st June also means the beginning of our Summer Schools, about 50 students will join our campus to study either the Finance or International Management track. We look forward to welcoming them and to enjoying our rooftop terrace while networking.
For some, the end of the academic year means the start of a professional experience -internships, graduate programmes, jobs. For us, it is time to start looking at the coming year. We are excited about 2021/22 and the opportunities it will bring. We cannot wait to see our returning students as well as the newly admitted students who will be joining our community. Right now, they are already preparing for their study having received our offer letters starting from 27 May. To those of you that have received an offer from us, we must remind you that you need to confirm your enrollment by registering with us from 28 June. All the faculty team are thrilled to see you all in September. In the meantime, best of luck with each and everyone's summer plans!
Cécile Sansalone, Managing Director
... Student success stories in finding internships or their first experience!

Experiencing a variety of business sectors and challenges through an internship or via a graduate programme is one of the best ways to gain exposure and identify what career best suits our student's profile and desire.

Our current students have propelled their personal development by successfully finding a variety of professional experiences. To name a few... Victoria Loffler will be working at Coca-Cola Austria in the E-Commerce department, while Eva Le Coze will start her career enrolling in the EY graduate programme in London. Estelle Allaire & Meya Hudry will gain new skills with the venture capital and private equity company Super Charger Ventures.

Emma Pedamon took a longer route before landed her internship. Subscribing to hiring websites like TotalJob, Emma hoped to find a position quickly but soon found that sending out resumes does not always mean you will inevitably get a hit. However, she didn't quit and rather persevered, deciding to take it into her own hands by directly visiting businesses around the campus, and she secured a one-month job at Skinny Kitchen, a stylish and healthy restaurant in Islington. Bravo!
...Amélie de Bryas, Co-Director of the Dauphine - PSL Executive Master in Art Wealth Management. With Co-Director Frédéric Gonand and in partnership with Christie's, they will offer an immersive one-week Masterclass in September 2021 for executives looking to thoroughly deepen their knowledge into the UK and international art specifics.

1) What are the objectives of the Masterclass in Art Wealth Management?
The objective is to study how managing private collections can constitute an asset when managing global assets. This is a reality in France, but also in the UK and the US. To understand this, it is necessary to go back to the basics of economics, finance, law and taxation applied to art. This one-week training will extend participants' knowledge to an international level and provide them with outstanding networking opportunities in London, an incredibly dynamic place for this market.

2) Why London is a key city when working in Art Wealth Management?
Since 2000, the art market has survived two major crashes and has become a haven against inflation, stock market and currency shocks. The 2019 annual Art & Finance report (Deloitte) reported that with the UK, the European art market represented 32% of the world total, but only 11% without it. Though Brexit and Covid have reduced these figures, the London galleries remain best equipped to weather the crisis as buyers will opt for "safe" values and artists validated by collectors and museums.

3) The partnership with Christie's is unique. Can you tell us more about the leading auction house's added value?
This collaboration between Christie's and Dauphine is an extraordinary encounter between two complementary worlds in the service of a unique training programme. Christie's is the place for the most extraordinary auctions, the experts on all the most prestigious artistic segments. The partnership enables Dauphine to offer interesting professional opportunities in an intellectually and humanly stimulating environment.

Join the programme from 13 to 17 September 2021. Learn more about it and apply on our website here.
BACHELOR'S END OF YEAR EVENT
---
What better way to end the academic year than safely being all together on our beautiful campus! On 26 May, we hosted a safe end of year event for the students of the Bachelors' in Economics and Management. The party was a BLAST as students and faculty members celebrated the end of the vigorous yet triumphant exam period! Safely divided between our front and back courtyards, everyone got a chance to spend some quality time together in the fresh air with delicious sandwiches from our local friend L'Angelo Café being provided. A happy farewell to our departing students, we wish you the best of luck!
SHARING IS CARING: NEW GROUPS FOR STUDENTS TO JOIN
---
For those students, alumni and professionals that are interested in
careers and extracurricular opportunities in Political Sciences
,
Dr Maximilian Hoell
,
Academic Lead in Social Sciences
at Dauphine London - PSL, has set up two new
LinkedIn groups
to share openings in the fields of jobs, internships, summer courses, conferences, and fellowships. While Maximilian will share opportunities when he is aware of them, we encourage everyone who joins to do the same and invite others to whom this might be of interest so the community can grow.
There is a group specifically for
Political Science
, and one for the
generally non-proliferation
niche.
Calling all ambitious startups!
Join our Dauphine London – PSL incubator, and benefit from a multitude of resources:

? Tailor-made support
Mentoring & experts
Access to our outstanding network
Discounts on various tools
And much more!

A question? Contact us, our team will be happy to help you ✍️
Work Hard, Have Fun, Be an Entrepreneur!
The Dauphine in Aid of UNICEF Society held a book collection fair on 18
May and had a spectacular turnout!
Close to 50 books have been collected so far with around 20 – 30 students participated in giving their books. They plan on another collection event so hold on to those unwanted used books for a good cause.
Thanks to all the members of the society for making the event happened, well done!
Do you have fun or inspiring news we could reshare? Please send us an email at marketing-dauphinelondon@dauphine.psl.eu
SAVE THE DATE
---
10 & 17 June: Incubator Masterclass for Entrepreneurs "Keeping your investors informed and happy" or "Gathering more emails from online investors". Register here.

20 June: deadline of our second application window for the Bachelor's September 2021 intake - A-Levels & International students can apply until then here.

21 June: Start of the Summer Schools at Dauphine London - PSL, both in Finance and in International Management. Late applications are still being accepted here!

28 June: Start of the administrative registration for the 2021-22 Bachelor's in Economics and Management. More info on our website here.
A drawing done by Victoire Fabre, a student of the LSO 2 Law Track programme.The spiral stairs and books represent "the end of the year, and the beginning of internships" as described by Victoire and are painted beautifully. We cherish her creation, thank you!
Copyright © *|CURRENT_YEAR|* *|LIST:COMPANY|*, All rights reserved.
*|IFNOT:ARCHIVE_PAGE|* *|LIST:DESCRIPTION|*
Want to change how you receive these emails?
You can update your preferences or unsubscribe from this list.
Our mailing address is:
*|HTML:LIST_ADDRESS_HTML|* *|END:IF|*

*|IF:REWARDS|* *|HTML:REWARDS|* *|END:IF|*
---