Our Monthly Newsletter - July 2021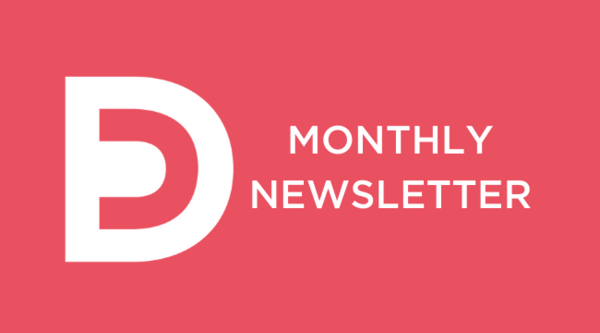 Do you want to receive our monthly newsletter and be regularly informed of our news and events?
Please sign up here to become part of our mailing list.
July 2021
Highlights, events, news and campus life updates from Dauphine London - PSL!

---
Dear All,
Summertime at Université Paris Dauphine - PSL, London is in full swing, which means that our summer courses are up and running. Our International Management and Finance Summer School students both online and on-site are currently receiving classes from top executives, many networking events, dinners and cultural visits have also commenced for the on-site track. Furthermore, our first ever Summer Camp will be underway in mid-July and students from a variety of secondary schools will be arriving soon for their 3-day programme. We are very excited to have them on our campus and welcome them into the Dauphine community.

Moreover, registration for all our newly admitted bachelors students has commenced. Due to the new immigration laws brought on by Brexit, European full-time students require a student visa to study with us. We are pleased to inform you that we can currently sponsor student visas for up to 50% of the length of the course, and we are working hard for a full three-year visa sponsorship, along with the Office for Students and the Quality Assurance Agency for Higher Education. We hope for a positive outcome in the coming months. If you are currently registering to study as a bachelor student next year and have any queries please do not hesitate to email bachelorlondon@dauphine.psl.eu.
Last but definitely not least, we are also developing our Executive Education courses with new and exciting offerings. I am delighted to announce that our Executive MBA programme is due to start in April 2022. Pr Nicolas Berland, Vice President ofUniversité Paris Dauphine - PSL and Director of the Executive MBA, will tell you more about this new course in the interview below.
We wish everyone a great summer ahead, enjoy the (hopefully) nice weather, and see you all for our next newsletter on Monday 6 September. Take care,
Cécile Sansalone, Managing Director
SPOTLIGHT ON... SUMMER SCHOOLS
---
The Finance and International Management Summer Schools are off to a great start so far and it is only bound to get better as more and more students come and join us on our beautiful campus in the coming weeks.

The end of June saw all the students participating in the on-campus track take a field excursion to Oxford. The group visited the historic town and saw the many sights it has to offer, as well as visiting the renowned Oxford University and its campus. This fantastic trip gave our Summer School students a truly culturally rich experience. The students also attended a networking event on our beautiful London campus where they had the opportunity to network with the Dauphine UK Chapter, the Alumni community present in London, as well as faculty members and others. It was a lovely evening that will be remembered by all that attended.
THREE QUESTIONS TO... NICOLAS BERLAND
---
We asked Nicolas Berland, Director of Dauphine – PSL Executive MBA, to answer a few questions about the launch of an English and blended track that will be theExecutive MBA in London in 2022.


1. What are the main strengths of the Executive Dauphine - PSL MBA?
The quality of the participants is a strength of the program; the exchanges within the group and with the teachers are both fascinating and dynamic. This interactivity as well as the organisation of the MBA make it possible to make an effective link between the achievements and the managerial experience lived on a day-to-day basis. For 20 years, the programme's content has taken on a strong organisational, sociological and responsible perspective. Corporate Social Responsibility (CSR) is not a single course but is an integral part of each module.

2. How does the new Executive MBA track in London distinguish itself from the original programme?
The London version will provide more flexibility thanks to its hybrid format; 70% detached (online e-learning) and 30% on-site. It will also strengthen the international dimension since all courses will be taught in English by renowned lecturers from various professional and academic backgrounds. However, it is the same programme, the same philosophy and the same diploma. We simply want to offer an additional format to participants in order to choose the formula that suits them best.

3. What kind of networking opportunities will the London MBA offer?
The exchanges between the participants will be very real, as they have already been in the traditional programme for many years and long before the pandemic. The practical digital format has demonstrated its strong potential to expand its professional network. The hybrid and London version of the MBA will make it possible to develop an international network, through the pool of Alumni of Dauphine, exchanges with speakers from the UK, without forgetting the dynamism offered by London, one of the most cosmopolitan capitals in the world. The possibilities will also be multiplied thanks to the joint weeks with the Parisian promotion, centred around team-building activities and other exclusive networking events.

Found out more about the MBA here.
We recently asked a resident of our London Incubator to describe their experience. SuperCharger Ventures is an EdTech accelerator, they help expand and scale startups in the Educational Technology sector by offering their expertise, network, introducions to investors, clients and overall to the EdTech Ecosystem.
The startup has been in the incubator now for over a month and say that "the Dauphine Incubator is a very convenient and pleasant space to work at, giving our startup an all-in-one working environment". Being present in the incubator also helps with different collaborations, as they "look forward to exploring synergies with the other incubator members and indeed Dauphine University itself and see if we can help each other." Not to mention the pièce de résistance "the location, Angel, has a diverse choice of restaurant, bars, and food shops we can choose from." Our Incubator really has everything to offer!

A question? Contact us, our team will be happy to help you ✍️
Work Hard, Have Fun, Be an Entrepreneur!
We are pleased to introduce our newly admitted Bachelor's in Economics and Management students to their
2021/22 Student Ambassadors
. You can find out more about our 12 amazing Ambassadors by joining their dedicated Instagram page
@dauphinelondon2021
. Also, by looking at the
Newly Admitted Students
page on our website which is being updated frequently, so visit the page to keep up with any updates.
Do you have fun or inspiring news we could reshare? Please send us an email at marketing-dauphinelondon@dauphine.psl.eu
SAVE THE DATE
---
6 to 8 July: Knowledge Quarter's 2021 conference, The Future of Knowledge, will explore real-world strategies for creating a fairer, more inclusive society, after the coronavirus pandemic. Sign up here.

12, 13 & 14 July: Dauphine London – PSL Summer Camp for secondary school students who have the desire to learn Economics and/or Management. Find out more here.

30 August: The deadline to apply to our new Executive Education exclusive Masterclass in Art Wealth Management in partnership with Christie's. Apply here.

16 September: Start of the Year Celebration Event, save the date of our welcome event to kick start the 2021/22 academic year.
Copyright © *|CURRENT_YEAR|* *|LIST:COMPANY|*, All rights reserved.
*|IFNOT:ARCHIVE_PAGE|* *|LIST:DESCRIPTION|*
Want to change how you receive these emails?
You can update your preferences or unsubscribe from this list.
Our mailing address is:
*|HTML:LIST_ADDRESS_HTML|* *|END:IF|*

*|IF:REWARDS|* *|HTML:REWARDS|* *|END:IF|*
---