Our Monthly Newsletter - October 2021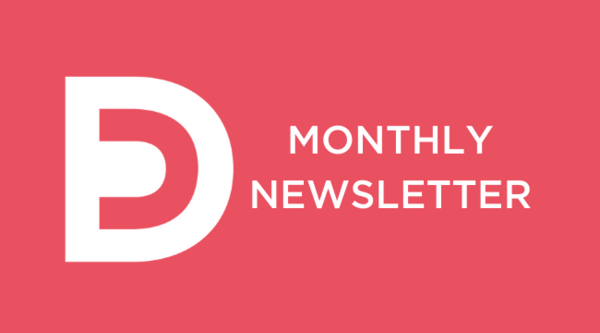 Do you want to receive our monthly newsletter and be regularly informed of our news and events?
Please sign up here to become part of our mailing list.
October 2021
Highlights, events, news and campus life updates from our Université Paris Dauphine - PSL, London campus!

---
Dear All,

It has been a true pleasure to start this new academic year in person. These past few weeks, most of our Bachelor's in Economics and Management students started classes on campus and we also welcomed a group of executives as part of the Masterclass in Art Wealth Management in partnership with Christie's. Our Incubator is busy too enrolling its new incubated start-up, Hool.

We are delighted to see our campus once again lively with face-to-face lectures and students starting to dive into their academic and extra-curriculum projects. Our induction was a fantastic way for each cohort to get to know one another and to be welcomed by the President of Université Paris Dauphine – PSL in person, Professor E.M. Mouhoud.

The Dauphine London Student Union's executive board is now complete and is ready to support all our Societies and students. To keep you updated with only the best of what is happening on our campus, our newsletter will evolve into a bi-monthly format. We look forward to sharing with you all our next accomplishments in the next edition in December. In the meantime, I wish you a meaningful and fruitful academic year. Take care,


Cécile Sansalone, Managing Director
… the Start of the Year Celebration event.
We enjoyed a wonderful evening together two weeks ago at the stunning Royal Horseguards Hotel, which was the quintessential British backdrop to celebrate the start of another fulfilling and meaningful academic year! An assembly of prestigious guests was present including, Professor E.M. Mouhoud, President of Université Paris Dauphine – PSL, our friends, corporate partners, the London Alumni Chapter, and not to forget our dear students and faculty members.

"The chic reception was an experience unlike any other, especially by taking place in such a dashing venue; I was truly in awe. I also think it was a great opportunity for students to meet with Alumni and eventually to realise they entered the large and close-knit community of Dauphine in London" expressed Alienor Hamel, President of the Dauphine London Student Union.

A substantial thank you to everyone who attended the event and celebrated with us our continual endeavours and upcoming projects.
Aleksandra Zachorowska, Year 1 student in the Bachelor's in Economics and Management. Ola (shortened version for Aleksandra), has just joined after completing an International Baccalaureate (IB) at the I LO Bilingual Grammar School in Gliwice, Poland.

1. How is the start of the academic term going so far?
I am positively surprised. Everyone is very friendly and supportive. I have already made quite a lot of friends and I am very much enjoying London. The classes are also enjoyable because of the interdisciplinary curriculum, my timetable mixes the core disciplines but also the language electives and career mentoring.

2. What motivated you to choose the BEM programme on the Dauphine London campus?
I wanted to build on the French I studied at high school and combine it with an international/Anglo-Saxon higher education atmosphere. The idea of a small university also appealed to me. The campus of Dauphine in London offered all the aspects I was looking for as I am able to continue studying French as an elective.

3. What would you say to someone trying to decide whether to study in London?
I would very much encourage them to study here and experience different cultures while being surrounded by friendly and helpful people. We have many opportunities to perfect our language abilities. London is also great for sightseeing, going out with friends or exploring new restaurants. Moreover, as I'm thinking about working in investment banking, I am confident that being in one of the main world's financial hubs will allow me to network and refine this career project.
OUR CAMPUS REMAINS COVID-19 SAFE
The protective measures we have taken have made for a safe campus!
Our campus has taken every necessary precaution available to keep everyone entering our building as Covid-19 friendly as possible. Have a look at the recent video created by our Student Ambassadors, highlighting all the safety precautions that we are still applying, such as the NHS Covid-19 check-in QR code, hand sanitisers in every classroom, self-checking temperature gauge and the one-way system around the building.
It is time to say hello and discover our latest new startup incubated here on our London campus: HOOL, offering a brand new way of using gift cards. HOOL generates a donation by taking a small percentage of the purchased gift card and transferring it to a charity, chosen by the end-user himself. Each gift card includes a donation, but its value in-store remains the same. HOOL has partnered with a variety of charities, with diverse causes, helping them to bring meaningful projects to life.
HOOL's founder, Pierig Guenole, is delighted at the opportunity to work at our Incubator. Located within our campus in the vibrant area of Central London, the company will be able to develop and find more UK-based companies to partner with and ultimately support more and more causes. We are very excited for HOOL to be joining us!
A question? Contact us, our team will be happy to help you ✍️
Work Hard, Have Fun, Be an Entrepreneur!
It was a wonderful sight to see students back on our campus for the start of the academic year. So many new faces, so many happy emotions, and so many opportunities on the horizon for our new and returning students! For example, the Student Union Society's Forum allowed students to join a Society of their choice, such as the Dauphine Volunteering Society, Dauphine International Youth, Dauphine in Aid of UNICEF, and many more.
We finally have a completely full and lively campus, thriving with student life and educational excellence. To our new Year 1 students, welcome to the Dauphine family in the UK, and to our returning students, it is so good to have you back!

Do you have fun or inspiring news we could reshare? Please send us an email at marketing-dauphinelondon@dauphine.psl.eu
SAVE THE DATE
---
13 October & 16 November: London Executive MBA 2022 Information Session, all you need to know about our blended EMBA programme – click here to sign up.

14 October: Online webinar about the Entrepreneurship Mindset & Skills. Speakers: Mehdi El Azhari, Entrepreneur in Residence in our Incubator and Michael Abeyta, Lecturer in Entrepreneurship and Management. Sign up here.

15 October: Opening of the application window for our Executive MBA starting in April 2022. Check our website for more details here.

20 October: Opening of the first window for the UK Application Procedure (A-Levels, IB) to apply for 2022-23 Bachelor's in Economics and Management – Check our website for more details here.
Copyright © *|CURRENT_YEAR|* *|LIST:COMPANY|*, All rights reserved.
*|IFNOT:ARCHIVE_PAGE|* *|LIST:DESCRIPTION|*
Want to change how you receive these emails?
You can update your preferences or unsubscribe from this list.
Our mailing address is:
*|HTML:LIST_ADDRESS_HTML|* *|END:IF|*

*|IF:REWARDS|* *|HTML:REWARDS|* *|END:IF|*
---