Our Every Two Months Newsletter - April 2022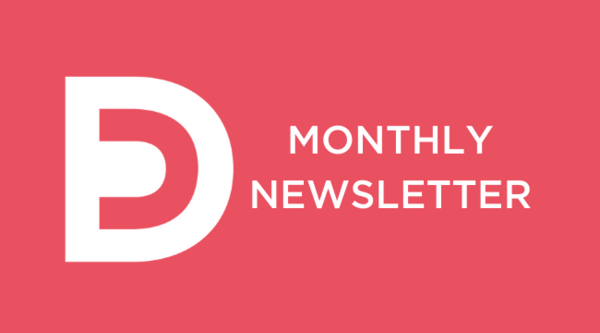 Do you want to receive our monthly newsletter and be regularly informed of our news and events?
Please sign up here to become part of our mailing list.
April 2022
Highlights, events, news and campus life updates from our Université Paris Dauphine - PSL, London campus!

---
Dear All, 

We would like to start this newsletter by expressing our solidarity with all the victims of the conflict in Ukraine, and we would like to convey our full support to everyone within our community and out affected by the current situation.

I would also like to take the opportunity of this newsletter to share a good news: we are now a registered English Higher Education Provider with the Office for Students (OfS). This recognition comes in addition to the Université Paris Dauphine - PSL's accreditation with both the French body the HCERES and internationally-recognised EQUIS accreditation, demonstrating our unique global and robust approach. This achievement marks a key milestone for our campus and would not have been made possible without the continued support and commitment of all our team who worked extremely hard to achieve this goal. A special thank you to our students and to you all, our supportive community, for following us through every step.

Further details of what this means for our campus are outlined further down. I wish you a fulfilling Spring and hope you enjoy reading about what our ever-busy campus has been up to these past two months.


Cécile Sansalone, Managing Director
The Office for Students (OfS) successful outcome
The Office for Students (OfS) is the independent regulator of Higher Education in England. The Quality Assurance Agency for Higher Education (QAA) acts on behalf of the OfS, as the organisation that assesses the quality of Higher Education Institutions across the UK.
We successfully passed the QAA review, hence, we are pleased to be joining the OfS list of registered English Higher Education Providers that you can find here.
Recognition of our unique global approach
This recognition expresses our continued commitment to delivering a high-quality and fulfilling academic experience for all students, supporting them from admission through to completion of their studies. We are proud of our unique model, bringing together the best of French and British education systems, with robust double academic reporting, attracting the very best students and worldwide lecturers to teach them.
A 'hub' for international recruitment
This is a key milestone for the internationalisation strategy of Université Paris Dauphine - PSL. In the context of post-Brexit, this allows us to continue to offer Bachelor's students a complete international experience in the heart of London by delivering a student visa for the full duration of their studies, in partnership with University London College (UCL) and developing our London campus as a "hub" for international recruitment.
Dr. Tom Flynn, UK-based Art Historian and Visiting Lecturer at a number of UK universities and Christie's Education. Tom will be teaching three tailored workshops during our one-week Christie's Masterclass in Art Wealth Management: Early Modern History of the International Art Market, Overview of Art Market Players and Art Valuation. Below are the three questions we couldn't resist asking him!


1. What can participants learn and expect to achieve through your lectures?

My teaching aims to provide a thorough grounding in the fundamentals of the art market ecosystem and how its various institutions and commercial components interact with one another. I share key historical events and market practices that have helped to create the contemporary market we have today. I offer guidance on valuation and pricing mechanisms in the art market and on emergent trends in art investment, technological innovations such as Non-Fungible Tokens (NFTs), the Blockchain, etc., and the impact of social media.

2. How is the art market resisting the recent crisis and what change are you predicting?

The global art market has experienced mixed fortunes over the last two years of the Covid pandemic. While the auction houses succeeded in transitioning into the 'digital turn', successfully adapting their business strategies into online 'hybrid' formats to compensate for the suspension of 'live' in-person sales, other businesses have struggled to adapt. The major art fairs and the big international dealerships will have taken a hit, so will no doubt be striving to return to pre-pandemic approaches, while smaller businesses may struggle to stay alive. The online market is only likely to grow. As for the future of NFTs, cryptocurrencies, etc., there is still a lot of white noise, big promises, and teething troubles, so I'm keeping my powder dry to see how things develop.

3. Why would you recommend art professionals/aficionados to join the London week programme?

I am only a small part of the London week programme, but given the London art market's deep history, its long-established institutions and commercial expertise, and its continued vibrancy and innovation in the making, exhibiting and marketing of contemporary art, London remains one of the most stimulating environments in the fast-expanding global market. Christie's is at the epicentre of that ecosystem and so uniquely positioned to offer privileged access to many of the market's most prestigious and experienced participants.

Our one-week Christie's Masterclass in Art Wealth Management starts on Monday 4 July 2022. Applications are currently open - sign up via our online form here.
Our London campus is very proud of its diverse and ever-growing Alumni community in London and the UK. We are thankful for the many Alumni Breakfasts & Coffees, mock interviews and talks that were offered to our Bachelor's students thus far.

The huge variety of careers and industries represented is fascinating, giving our students the most comprehensive picture of career paths and further studies to explore. This semester alone, students had the opportunity to learn the ropes and behind the scenes of many jobs and roles, from consulting to project manager roles, analyst, entrepreneur, director, sales manager, and more. The above photos represent Olivier Roy, Area Sales Manager at DHL Express (left), and Antoine Champenier, Senior Vice President at Lazard Asset, inspiring our students with their success stories. Read the full article here.
This March we were delighted to host 26 executive MBAs from Université Paris Dauphine - PSL during their one-week study trip to our London Campus.

With the help of leading industry experts, the executives received exposure to a range of contemporary business concepts and a new understanding of business practices in line with the track they picked (General Management and Governance or Innovation and Entrepreneurship). Furthermore, participants had a chance to explore the City and Canary Wharf, network and grow their London-based business contacts throughout the week and during the cocktail event on Thursday at a local restaurant.

Interested in an Executive MBA? It's not too late to join our very own blended London EMBA! Starting in September 2022, our 18-month, part-time programme delivered 80% online, is designed for executives looking to challenge their business mindset, leadership and management skills. Find out more details here.
On Thursday 28 March, the Dauphine International Youth Society (DIY) hosted the Talent Show & Casino on the campus. Showcasing the best talents, concerts, and casino games, the event hit the mark! Not only are our students academically talented but also in many different fields! We are happy to see so many taking part enjoying the festivities and buffet! Well done to the DIY, CAM and DVS societies for putting on such a successful event.

Do you have fun or inspiring news we could reshare? Please send us an email at marketing-dauphinelondon@dauphine.psl.eu

SAVE THE DATE
---
7 April: join us on-campus for our Expert Talk, Understanding war in Ukraine: escalatory risks led by Dr. Maximilian Hoell, Academic Lead, Social Sciences – register for free here.

8 April: deadline for UK Application Procedure (for A-Levels, IB) - click here to apply for the 2022-23 Bachelor's in Economics and Management intake.

11, 12 and 13 April: Pre-Uni Camp - apply here for the Spring (still a few places!) or Summer session.

21 April & 18 May: Summer Schools 2022 Information Sessions, all you need to know about our short courses starting on 27 June 2022 – click here to sign up.

4 to 8 July: Executive Masterclass in Art Wealth Management in partnership with Christie's - click here to apply.
Copyright © 2022 Université Paris Dauphine - PSL, London campus, All rights reserved. You are receiving this newsletter because you are part of the community of Université Paris Dauphine - PSL, London campus. Want to change how you receive these emails? You can update your preferences or unsubscribe from this list.Our mailing address is:
Université Paris Dauphine - PSL, London campus
46-52 Pentonville Road
Islington
London, N1 9HF
United Kingdom
---